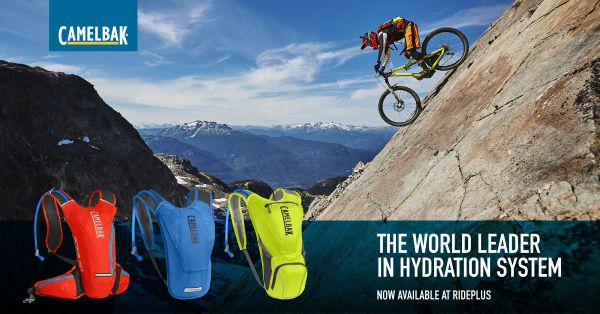 CamelBak Products, LLC (stylized as CAMELBAK) is an outdoors equipment company based in Petaluma, California, best known for its hydration products, such as hydration packs and water bottles. CamelBak is also a supplier of hydration packs, protective gear, and other products to the U.S. military and law enforcement agencies around the world.
In 1989, CamelBak founder Michael Eidson was competing in the "Hotter 'n Hell 100" bike race in Wichita Falls, Texas. Eidson, who was an EMT by trade, filled an IV bag with water and stuck it in a tube sock. He then pinned the tube sock to the back of his jersey, pulled the tube over his shoulder, and secured it with a clothes pin. Within a few months, Eidson began selling the first CamelBak product, the ThermalBak, which quickly became popular among cyclists.
Military hydration packs
U.S. troops took CamelBak products into battle in the first Gulf War and they quickly became a popular product at military exchanges. CamelBak's defense sales grew further during the second Gulf War and the War in Afghanistan. U.S. and foreign government contracts made up about 40% of CamelBak's business as of 2012.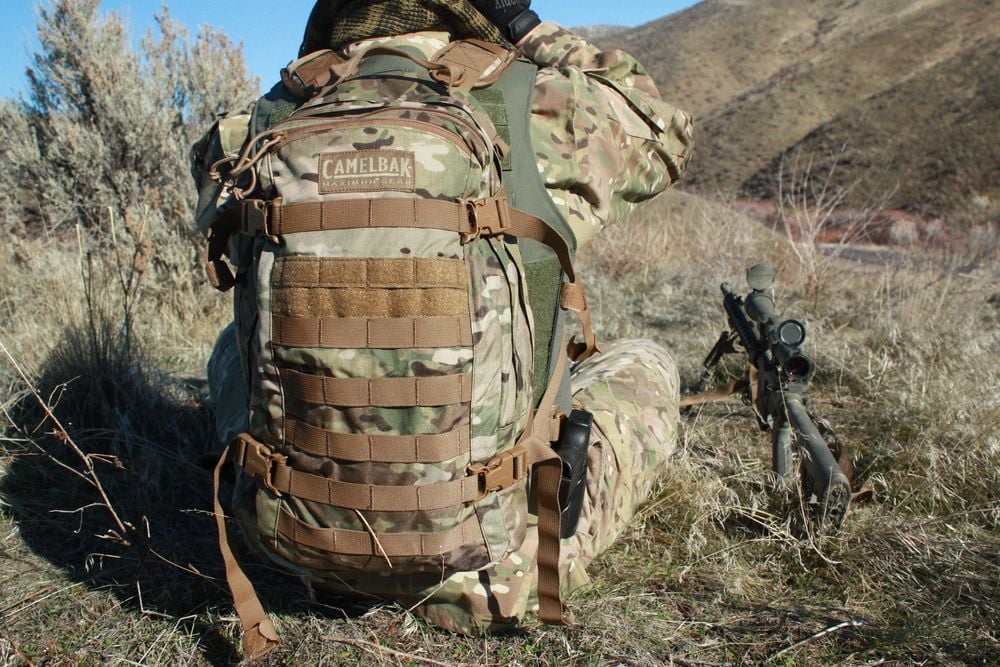 Photo: airsoftmilitarynews.tumblr.com
In 2006, CamelBak expanded into the water bottle business. The company differentiated its bottles by making them taste-free, using bite valves designed to stop leaks while allowing easy sipping. Eliminating the use of BPA.
Hydration packs
CamelBak's hydration packs come in capacities of 1.5 to 3.0 litres (50–100 US fluid oz) in a backpack style primarily for biking, hiking and other outdoor activities, with smaller belt-type 0.83 to 1.3 litre (28–45 US fluid oz) packs designed for runners and walkers.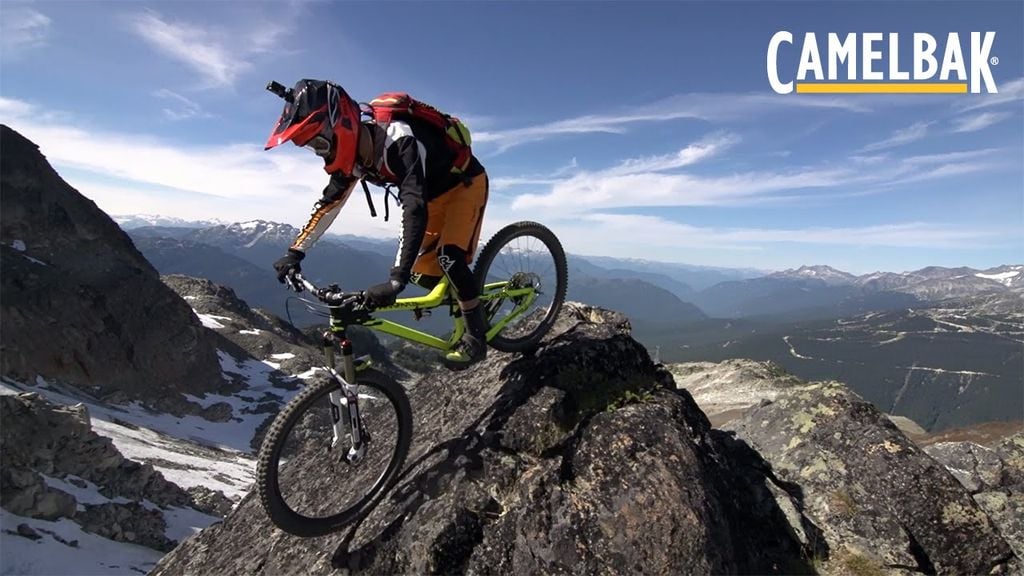 CamelBak also makes bottles, general purpose backpacks, and some specialized military and law-enforcement gear, ranging from simple back-worn water reservoirs with little to no cargo capacity, to large rucksacks with various accessories, even PALS webbing to accommodate MOLLE gear.
One of CamelBak's military lines features reservoirs that resist chemical and biological weapons; they are designed to be used with gas masks.[3] The United States Army approved the use of CamelBak CBR X hydration packs in November 2015. The Army's office of the Product Manager-Soldier Clothing and Individual Equipment and the Army's Test and Evaluation Command approved the three-liter CBR X after exposing it to nerve agents for six hours after thirty days of use in the field and then verifying that the water inside remained uncontaminated and performing numerous other tests since 2006.
Water bottles
CamelBak manufactures a line of water bottles, including water bottles with a dip straw and a collapsible bite valve and another line for cyclists with a centered valve, no dip straw, and a squeezable body. Reusable water bottles increased in popularity after bottled water was denounced by environmentalists.
Since 2008, these CamelBak products have been manufactured without BPA, a potentially toxic chemical commonly used to harden polycarbonate plastic, or phthalates. CamelBak now uses copolyester from Eastman Tritan. CamelBak claims to be the first company in its industry to stop using BPA in all its products.
(Source: Wikipedia)

Click here for CamelBak hydration packs available at Ride Plus.