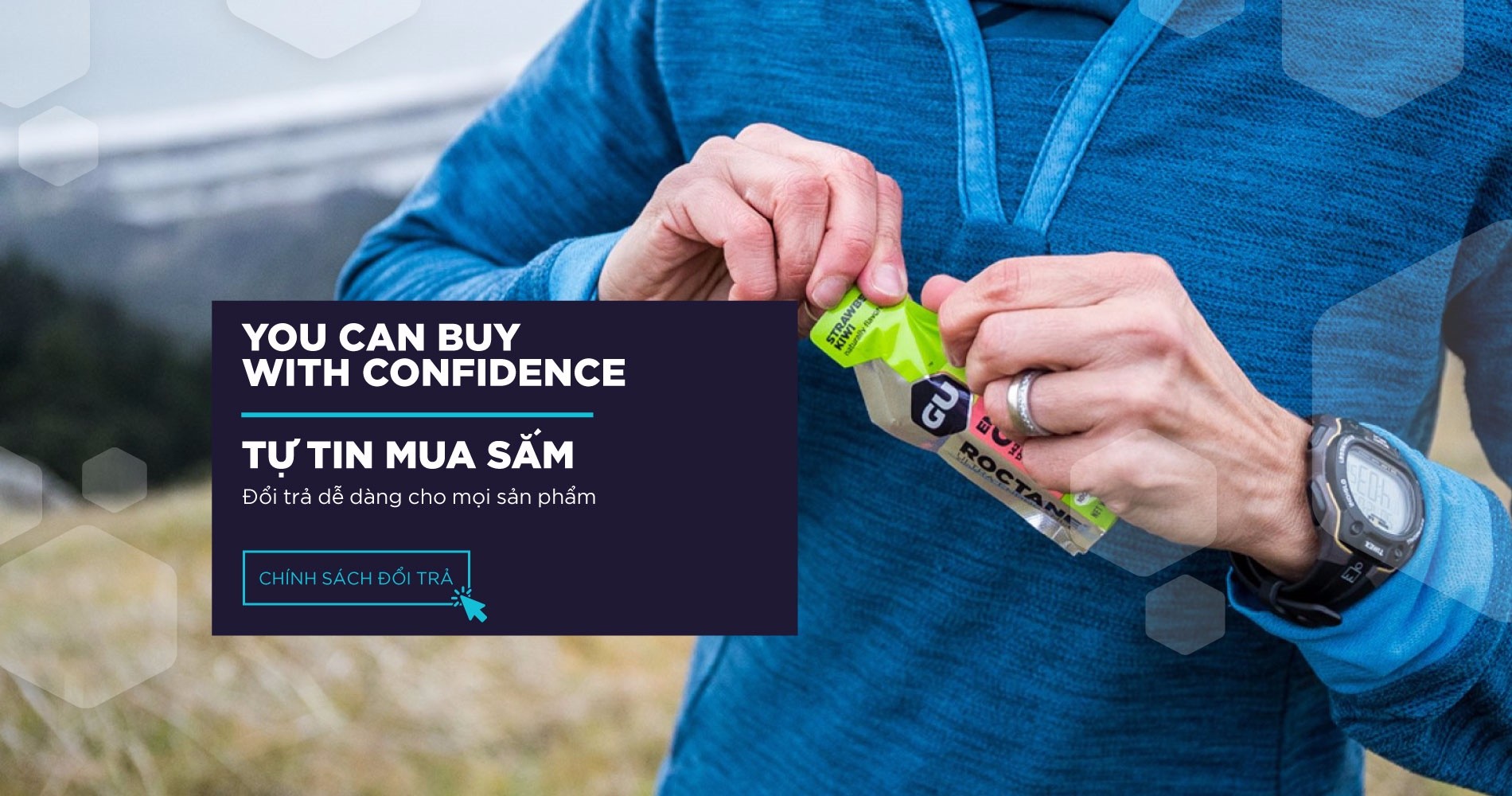 GU Energy Labs strive for 100% satisfaction with all GU Energy products. If you are unhappy with any unopened item you purchased from Ride Plus, or if an item has passed its best-by date, you may return it for a replacement or credit.
All returns, regardless of cause or fault, are required to have a return authorization number (RA), and that RA number printed clearly on the outside of the returned items packaging or envelope. The RAN can be obtained by contacting the Ride Plus customer service by email. Please follow the steps laid out below to obtain a RA number and to return product for credit.
Products returned without a RAN will not be processed.
STEP 1

Contact us by Email to start the return process and receive your RA number

Below is the required info in your email:
- Your name:
- Your online order number: ... (if you placed your order on www.rideplus.vn)
- Your phone number: ... (which you registered on Ride Plus online or at stores)
- Item(s):

STEP 2

Package product(s) you wish to return suitably for transit and clearly print the RA number on the outside

STEP 3

Return product(s) by the courier or method of your choice, and at your expense, to the address advised on your RA number

STEP 4

Ride Plus team will review and process. At that time, a credit or voucher will be issed to you for the full value of the products.
That credit or voucher can be used on www.rideplus.vn to purchase any of products**.

Note

** Return processing time should be expected to take 10-14 business days.
TERMS AND CONDITIONS
Ensure that the products you return are unopened, in their original packaging and accompanied by their proof of purchase.
All shipping charges are non-refundable.
In the unlikely event that a return is deemed unauthorised, and a voucher or credit is not applied, your products will be returned to you at your expense.
If realizing any manufacturing faults or having any queries, please contact us within 48h of successful receipt of order